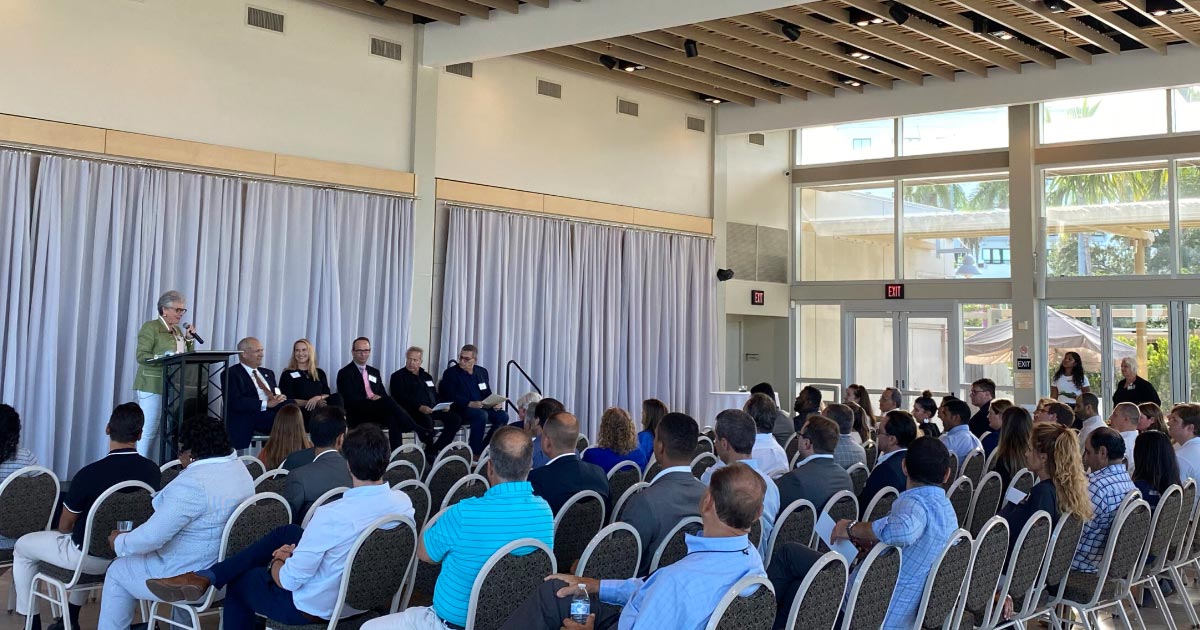 12 Jul

Keith talks Palm Beach County event

The KEITH Talks Palm Beach County event was held on July 12, 2022 at the beautiful West Palm Beach Lake Pavilion, centrally located within the County and the hub of our discussion. Joining us for the evening event were our esteemed panel of industry experts including Mr. Robert Weinroth, Mayor of Palm Beach County, Mr. John D'Agostino, Town Manager of the Town of Lake Park, Mr. Jorge Luaces, Principal of Song + Associates, Ms. Rebecca Miller, Founder & President of MPLD, and Mr. Tim Wheat, Regional Vice President of Pinnacle Communities.

With over 100 guests in attendance, the panel and attendees discussed what the County is doing in terms of policy, procedure, and infrastructure development to set the stage for private development, what has been instrumental in balancing the needs of the public sector and private sector, what sets the Palm Beach County market apart from others in the state, the legal and land use process items that are most impactful to development, and opportunities for Public Private Partnerships in the ongoing development within the municipal arena, among many other topics.

We look forward to seeing all of our friends, clients, and partners at our next event very soon! Stay tuned for details.