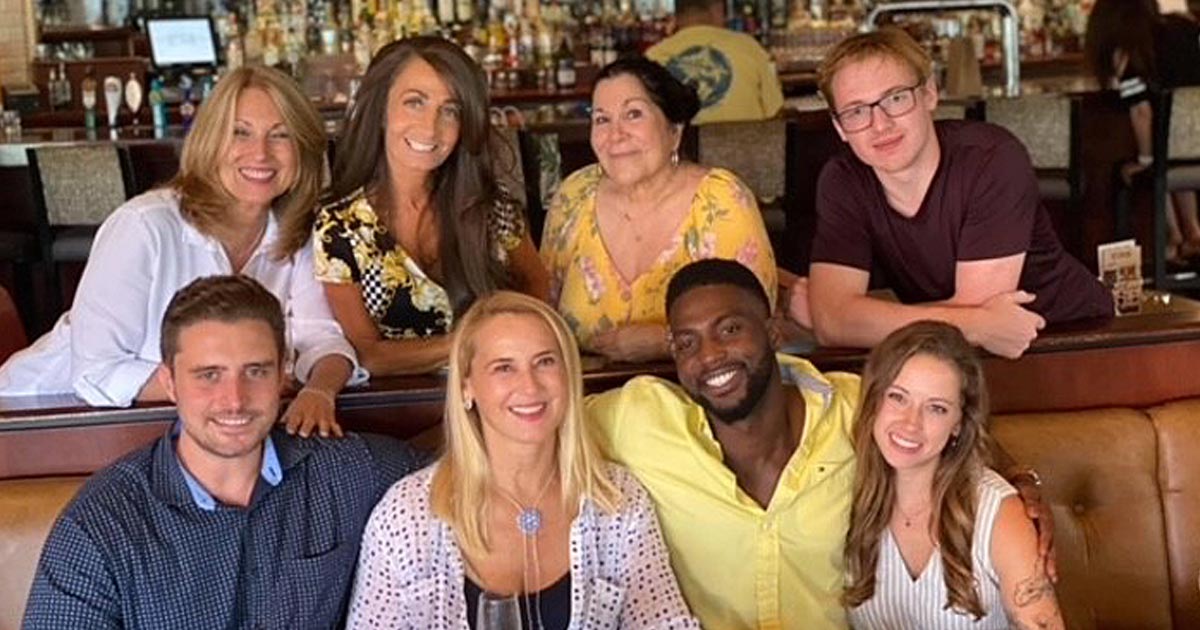 16 Dec

Local visionary impacts community

Kimberly Heveron-Hurlbert for Hometown News
Dec 16, 2021

ST. LUCIE COUNTY – When we think of the history of professional specialties like land permitting or land development, it's easy to assume "it's a man's world" and, in truth, traditionally it always has been.

Rebecca Miller of Miller Permitting and Land Development enjoys turning tradition on its head. As a tall woman who likes to wear high heels to her meetings, the men she works with are compelled to look up to her.

But Ms. Miller is a dynamo, and even if she was 5 foot 5, the people in her professional orbit would still look up to her with well-deserved respect and admiration for who she is and what she created.

Ms. Miller started Miller Permitting and Land Development in 2004, after a highly successful career in the corporate world. In her work with companies like American Express and Bear Stearns, an investment banking company, Ms. Miller developed a deep understanding of the importance of customer satisfaction and building relationships.

These concepts are actually part of the three-pillar strategy of American Express called 'Relationship Care'. Ms. Miller recognized early that these ideas would be the keys to professional success in any environment, and today they are at the very core of MPLD's business philosophy.

Ms. Miller, who also serves as Chairperson of the St. Lucie Cultural Alliance, grew up in South India with missionary parents and, as a young person, aspired to a career in either journalism or foreign service, which seemed natural given her upbringing.

After leaving her career in the financial world, she began working with 'small' projects like home developments in Indian River County. Because of the professional relationships she was able to build with clients in those early days, relationships built on honesty, integrity, and loyalty, Ms. Miller has grown her client list to include Publix, Indian River State College, and the new senior/assisted living complex at Wellington Bay. Ms. Miller jokes that her clients have referred to her as "the only honest person in Florida."

Her company's current projects exceed $1.5 billion in value. She is also the founder of a regional think tank for economic development called PREA, which links up with business leaders to cultivate a regional perspective. Ms. Miller has also served as Executive VP of the Economic Development Council of St. Lucie County.

Miller Permitting and Land Development can be brought into almost any stage of a project's development, but as Ms. Miller explains, the earlier they enter into a project, the smoother, faster, and more cost effective the results. Clients will come to MPLD when they need a place to build their project, when they need to make an existing site work for their plans, or when they need to understand the "right way" to go about a project.

Once MPLD has taken on a project, Ms. Miller wears many different hats throughout the process, representing not only the builders but also the investors, lenders, and, perhaps more importantly, the community that will be impacted by the project through the public process, which might include site planning or rezoning.

MPLD considers themselves not just cost efficient, but "cost neutral", according to Ms. Miller. "We save projects money", she explains.

Ms. Miller adds "My staff is my biggest joy", and she intentionally seeks "out of the box" thinkers to hire and develop.

It would seem the feeling there is quite mutual. Grace Vergis, Senior Relationship Manager of MPLD, states emphatically that Rebecca Miller is "a woman with a big heart", someone that people should know about, someone that can be counted on to "make things happen."

When a boss comes so enthusiastically recommended by their staff, you can be sure that boss is someone pretty special. But Ms. Miller is quick to point out that there are no titles, ranks, or egos in her sphere, only a team of "good citizens" striving to build the future while bringing positivity to their communities.